We have lots of exciting improvements planned here at Leelanau Pines Campground! Although our Camp-Resort is much loved by many of our returning campers, we hope these improvements continue to WOW our existing campers while attracting new campers who are looking to create lasting memories! Keep reading to find out everything that's new at our top-rated Michigan campground.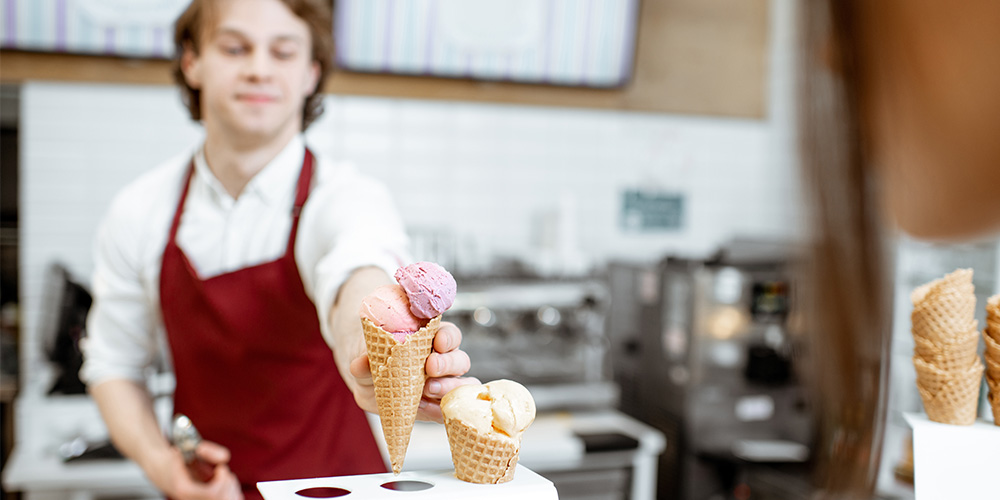 New Ice Cream Shop
Everyone has a sweet tooth… Including us here at Leelanau Pines Campground! We're excited to announce that we will be opening our very own ice cream shop in the 2023 season. You can enjoy your favorite ice cream flavors while experiencing all that our camp–resort has to offer! Afterall, who doesn't want a sweet treat after that game of cornhole? Or lounging on the boat all day? Or finishing dinner with family and friends? Stay tuned for more details!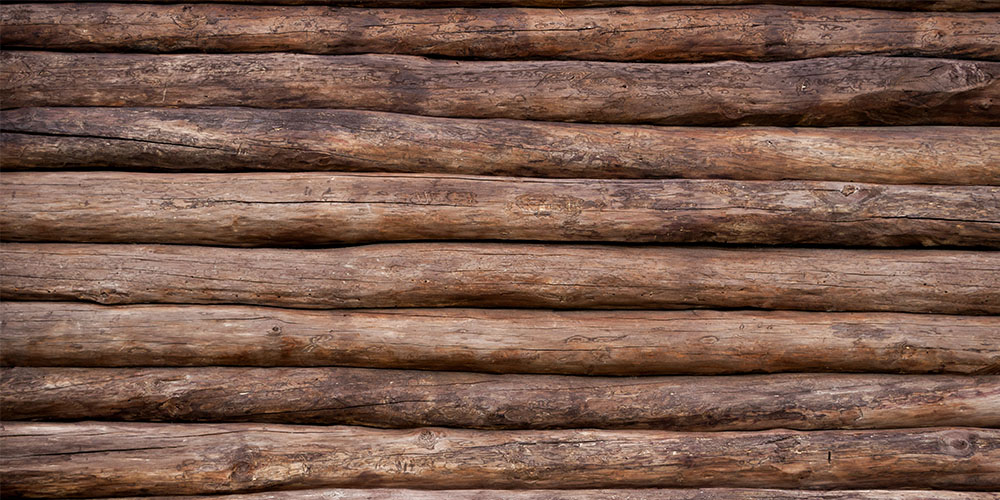 New Lodging Options
Many guests have enjoyed all of the camping sites that we offer for RVs, tents, and pop-ups… But we are excited to announce that we will be introducing a new way to stay in 2023. Different lodging options are coming to Leelanau Pines! You will soon be able to satisfy all your glamping needs with us. More details to come for lodging options to be available for booking.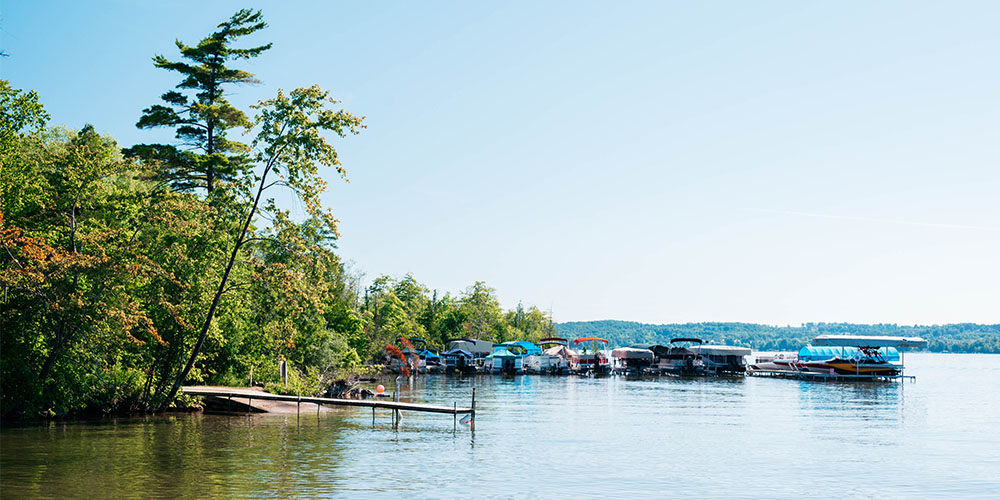 New Attractions
For 2023 we are introducing new attractions for our campers to enjoy! With a guest favorite joining the campground, you can now soar high on our new jumping pad! Another attraction that we added is for the camper who likes a little competition in their life – our pickleball court! Play with friends and family or even your next door site neighbors. This last attraction may not be new, but we still think it deserves a shoutout! Our docks are getting updated for your seasonal campers' convenience! We are excited to share these new additions to our top-rated Michigan campground with you!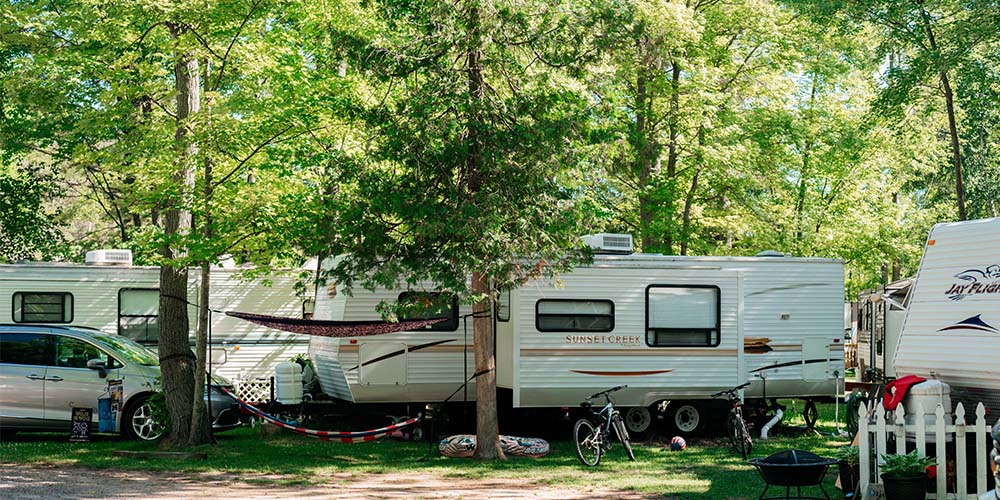 Improved Deals
Our deals just got better. If you're a fan of our 4-Night Deal, then you're in luck! Campsites are now 25% off when you stay 4 nights during peak season. If you want to take advantage of this deal make sure you book a Sunday - Thursday OR Monday - Friday stay during peak season (6/9 - 8/19) and use the promo code 4NIGHT at booking. More deals to highlight are our 5-Night and 7-Night deals. Campsites are now 30% off when you book 5 nights and when you book 7 consecutive nights ALL SEASON! To save big with these two deals use either promo code 5NIGHT or 7NIGHT at booking. To see all of our deals and view the terms and conditions, check out our deals page!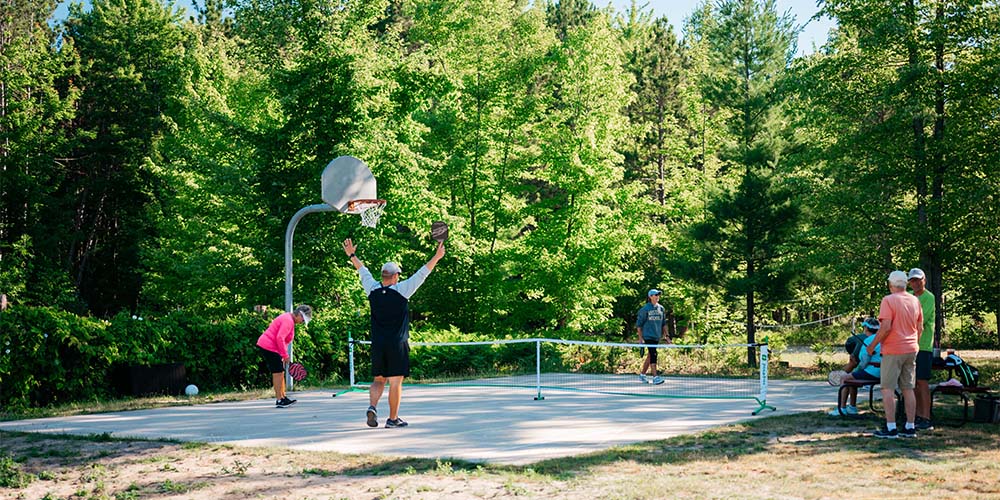 More Activities
If you camped with us in 2022 you may have experienced our Fourth of July Tie Dye Party or our Labor Day Weekend Pickleball Tournament and Ice Cream Socia, but if you didn't then you're in luck! This year we will be holding all sorts of tournaments and events to make your stay even more memorable. Some may be for fun with friends and family while some may be for the prize of a lifetime! Before your 2023 stay, be sure to brush up on your skills and pratice pratice pratice! Tournament dates will be announced at the campground and via social media. Grab your competition partner and book a stay now!
As you can see, Leelanau Pines Campground will be bigger and better than ever this 2023 season! We hope to show you all that our Camp-Resort has to offer - like water rentals, improved docks, new lodging options, and more! If you're ready to book, give our reservations team a call at (231) 228-5742, or you can book online. See you soon!