If you've never camped with us before, there's a lot you need to know about our Michigan campground so you can maximize your stay! Aside from our awesome attractions, we also offer add-ons, activities, and more that you can enjoy during your stay. Be sure to reference this itinerary if you're a first-time camper so you can utilize all that our
Camp-Resort has to offer!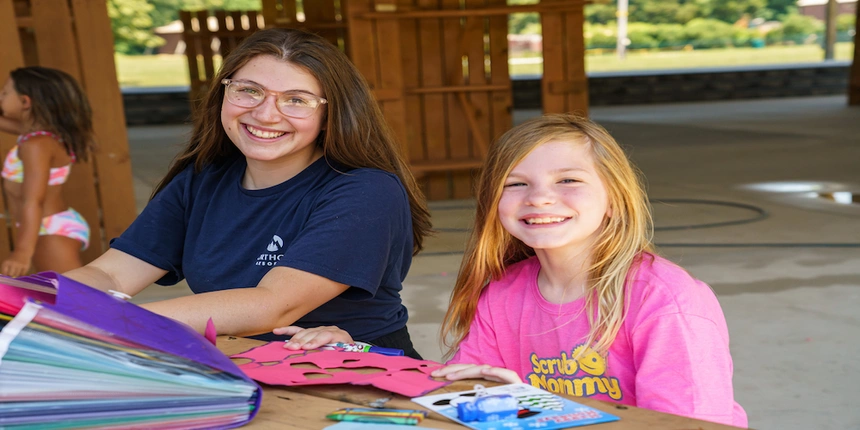 Check in with our Friendly Staff
Once you arrive at our Camp-Resort, you'll need to visit our lovely staff over at our Office! This is the first spot you should visit to inquire about any questions you have to begin your stay. From there, our staff will check you in and a key to your cabin or glamping pod if applicable. From there, you can hop in your car, RV and drive over to your site!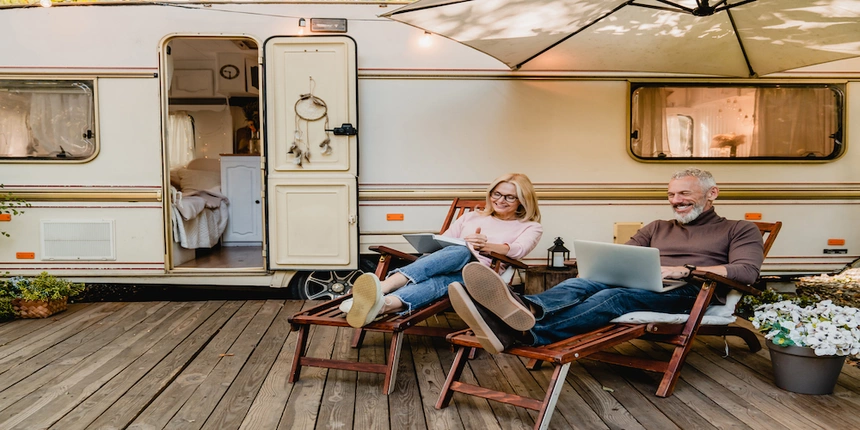 Make Yourself at Home at your Site
If you booked a cabin, open the door and make yourself at home! Put your food in the fridge, your shampoo in the bathroom, and give yourself a few minutes to relax before your busy day begins. If you have an RV, get situated in your spot, hook-up to water and electric, and you're ready to relax or get your day started!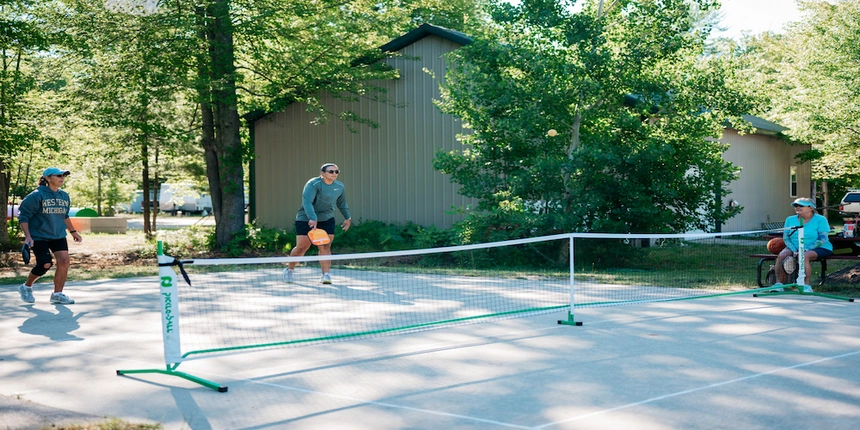 Check out our Attractions
While you're still lounging at your site, visit our attractions page to see our everything we have to offer! This will help you plan your day and determine where you want to spend your time at our Michigan campground. From boat rentals and a nature trail to our playground, there will be plenty to keep everyone busy!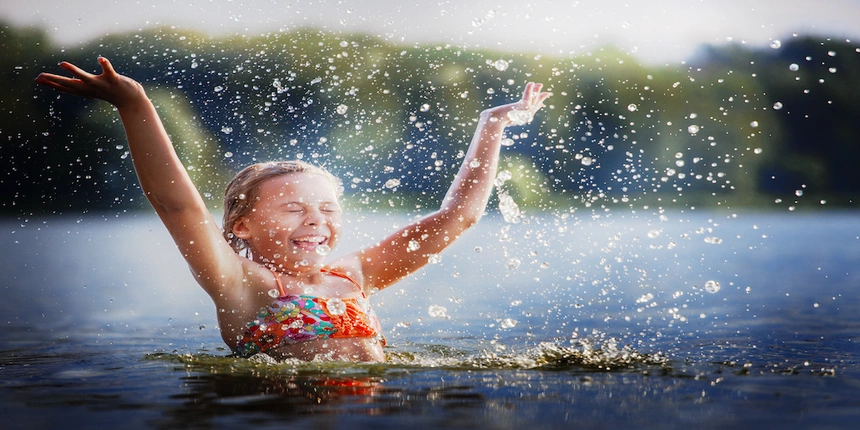 Splash Around in the Swimming Area Before Dinner
Nothing will work up your appetite quite like a trip to our Swimming area! One benefit of our campground is being located right on Lake Leelanau and direct access to the lake!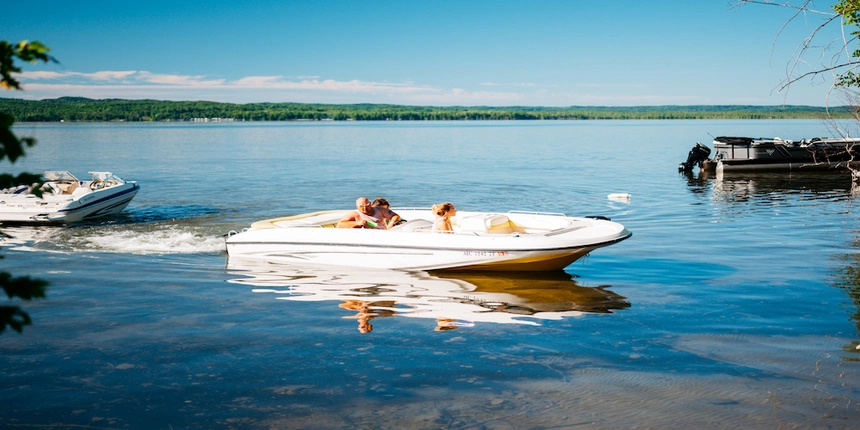 Spend Time on the Lake
Don't have a boat? Don't worry! We rent pontoon boats on site. We also rent Standup Paddle Boards and Kayaks. We have plenty of ways for everyone to enjoy the water. Covering over 2,900 acres, Lake Leelanau has plenty of room to enjoy it's fresh water.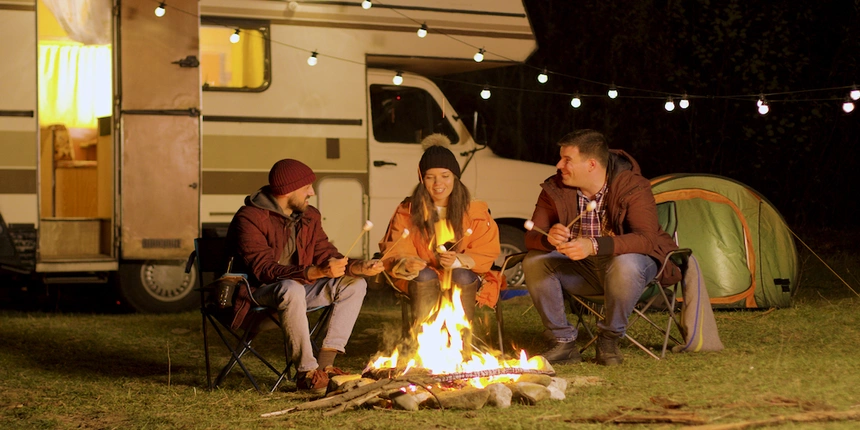 Share Camping Memories Around the Bonfire
A camping trip is not complete without good conversation around a bonfire. Gather the family and friends, grab the s'more kit, and talk about your favorite camping memories, new and old!
This only shows a small amount of the endless fun you can have at our Michigan campground. At Leelanau Pines Campground, we offer plenty of things to do so your trip itinerary will be easily filled! When you're ready to check out, be sure to book your future stay at the Office. Our Camp-Resort allows you to book 360 days in advance, giving you the best odds to get the exact site you want before it books up. Then for the next 359 days, you can look forward to planning how you'll spend your next trip!